Stop Living in Fear of Being Overweight for the Rest of Your Life…
Our Medically Derived Weight Loss Program Offers Dieters What They Really Want…a Structured Plan that can put an End to Constant Dieting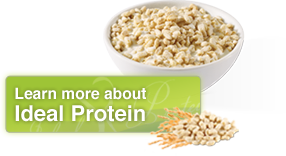 Research shows 80% of dieters are do-it-yourselfers…bouncing from fad diet to fad diet, enjoying short term success for a life long problem. Yes…short term weight loss is a victory, albeit a minor one, but your ultimate goal should be to learn how to maintain a stable weight after dieting. To do this, you must go beyond weight loss and gain an understanding of how and why you gain weight in order to achieve and then maintain weight stabilization.
Heard it all before? Read on…
Call Now 780-539-DIET (3438) and ask us how our medically developed dieting protocol can help you lose weight and teach you to maintain a stable weight.
A Complete Weight Loss and Balanced Weight Maintenance Diet Protocol
The Ideal Protein Protocol is a medically developed weight loss method backed by over a decade of success. How does it work? In addition to rapid, sensible weight loss, we provide our dieters with the education to make smarter eating choices. This knowledge helps them translate their initial weight loss into sustainable lifestyle changes that promotes stable weight maintenance and can improve overall well being.
If you're looking for a dieting solution that focuses equally on weight loss and stable weight management, Ideal Protein may be the option you've been looking for.
Not all diet programs are created equal. Click here to discover the Ideal Protein difference.
Our medically developed weight loss protocol and smarter lifestyle choices education offers dieters what they really want…a structured program that can put an end to constant dieting.
Business Hours
Peace River
Tuesday: 12:00pm-5:00pm
Wednesday: 12:00pm-5:00pm
Thursday: 12:00pm-5:00pm
Grande Prairie
Monday: Closed
Tuesday: 10:00 - 7:00 pm
Wednesday: 8:00 - 5:00 pm
Thursday: 8:00 - 5:00 pm
Friday: 8:00 - 5:00 pm
Both locations are closed SAT, SUN and all Statutory Holidays.
The Ideal Health Clinic is Authorized to Use the Ideal Protein Weight Loss Protocol and Products. The testimonials on this website are those of the individual that is identified, you should not necessarily expect to receive these results. Typical results vary from person to person and individual to individual when the Ideal Protein Weight Loss Protocol is followed properly. You should consult your physician or other health care professional before starting this or any other diet program to determine if it is right for your needs.
9907-101 Ave Peace River AB T8S1S2 – Phone: 780-539-DIET (3438)
Copyright © 2020  Ideal Protein All rights reserved.